Specialists that focus on connecting with kids.
Engagement is key to success in child therapy. Each specialist at Canoe Therapy is highly skilled in forming the essential child-therapist bond. Trained to understand the world from the child's perspective, they are sensitive and innovative in their approach.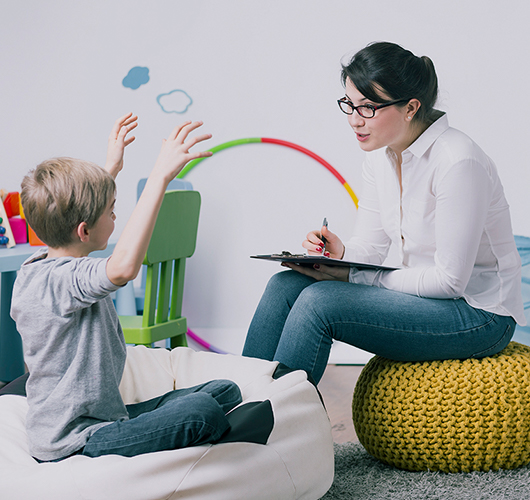 A holistic, integrative approach to treating your child.
The treatment of pediatric concerns is broad-based at Canoe Therapy. We use traditional approaches, such as Occupational Therapy (OT) and Physical Therapy (PT), and more non-traditional approaches, like mindful and sensory therapies, to develop the best treatment for your child.